The Bujin Tunic is inspired by elements of Asian historic garb mingled with more form fitting modern fashion. This tunic is made of a soft fabric, fitted with a tie under the right arm to fit a variety of body shapes without flowing so much as to get caught on environmental objects.

This top is made for the adventurer, ready to move with you, offering warmth and ultimate freedom.

Cotton exterior, silk details inside the neck gold and wrist cuffs. Custom Cast Ayya button detail.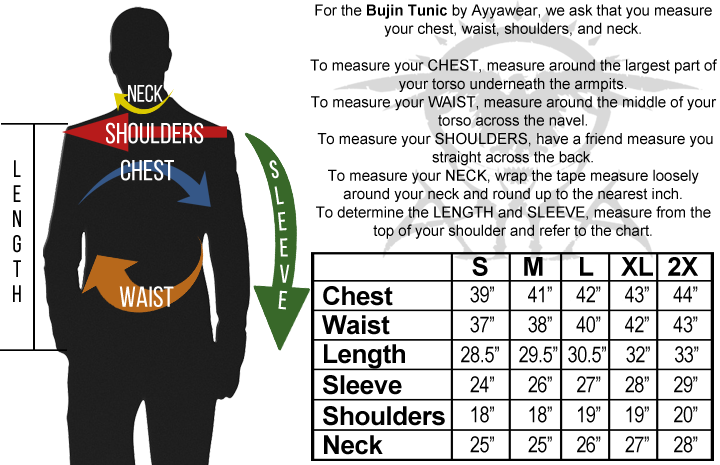 Sorry, there are no reviews for this product yet.