In stock and ready to ship!
This bandolier adds pockets to your pants, skirt, or kilt by clipping on to your belt loops or D-rings. Features adjustable length, two zipper pockets, and custom cast metal details and hook attachments. Made of black stretch denim, with the intention of matching almost any color scheme you wear. Keep it hands free and wear it around the waist, across a shoulder, or around a thigh. The possibilities are limitless.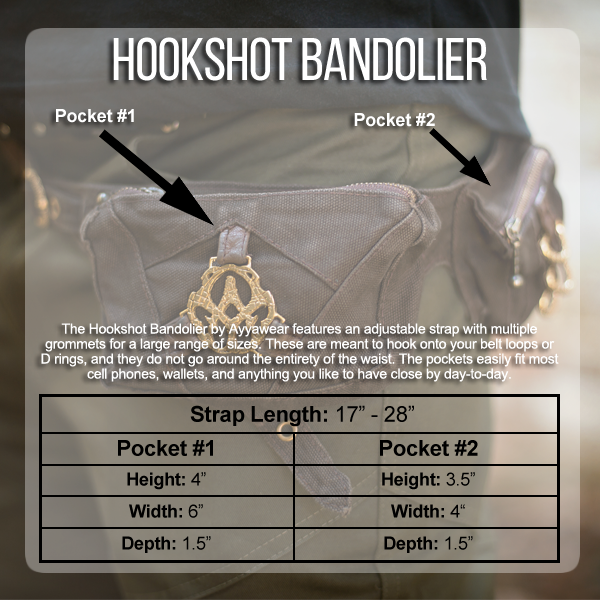 Sorry, there are no reviews for this product yet.