The Inanna Coat is for a woman of mystery.

Made from Cotton French Terry Cloth, and designed to keep you warm with grace.

Figure flattering design, and a style that speaks of a pixie like nature.

Lined with 4 layers of the finest materials and lace trim.

Removable hood and custom criss-cross closure.

Worn buttoned up for excellent functional warmth or half button for a double breasted look that may show off a dash of flirtatious cleavage.

Turbo soft, with a mild stretch to the fabric.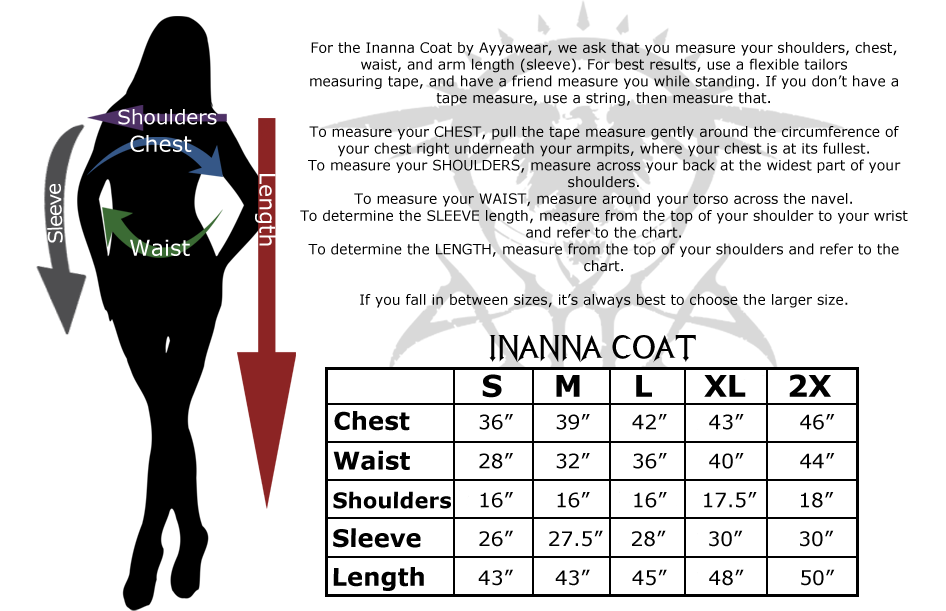 Sorry, there are no reviews for this product yet.