The Ladies' Puma Vest is form fitting and shorter in length than the men's version.

Exterior made of ripstop, made to outlast mundane clothing, lined with metallic gold or silver printed silk.

Special AYYA buttons flank the chest, as well as chest pocket snaps. These may vary slightly from the photos.

Custom cast zipper pulls.

On the inside a fusion of silver or golden metallic textures represent Arabic geometries from the Ayasofya Mosque Istanbul and ancient wall relief patterns from the famed Eygptian [hathor].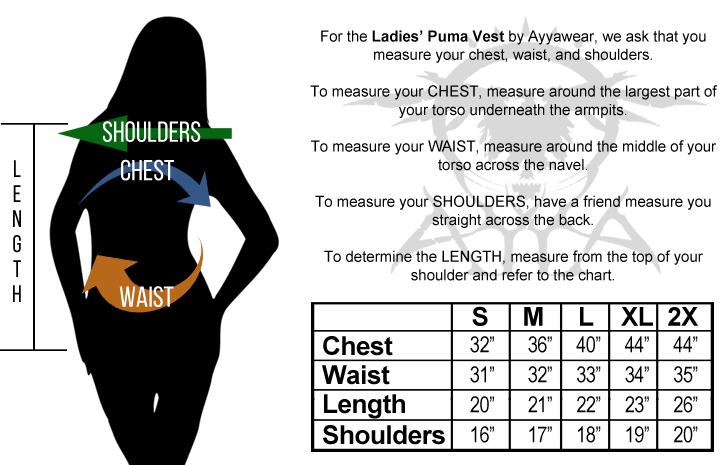 Sorry, there are no reviews for this product yet.