Genuine Ayyawear - Top quality designer fashion made to outlast you.

Warm and wind breaking without being stuffy for Fall and Spring weather.

This jacket mixes a corset fit with puffy burlesque sleeves and unique cuffs, cuff pockets, laced back for adjusting, and a high double breasted, puffy collar with magnetic fastening.

Smooth and comfortable cotton lining.

Ships with a custom Black Ayyawear drawstring backpack.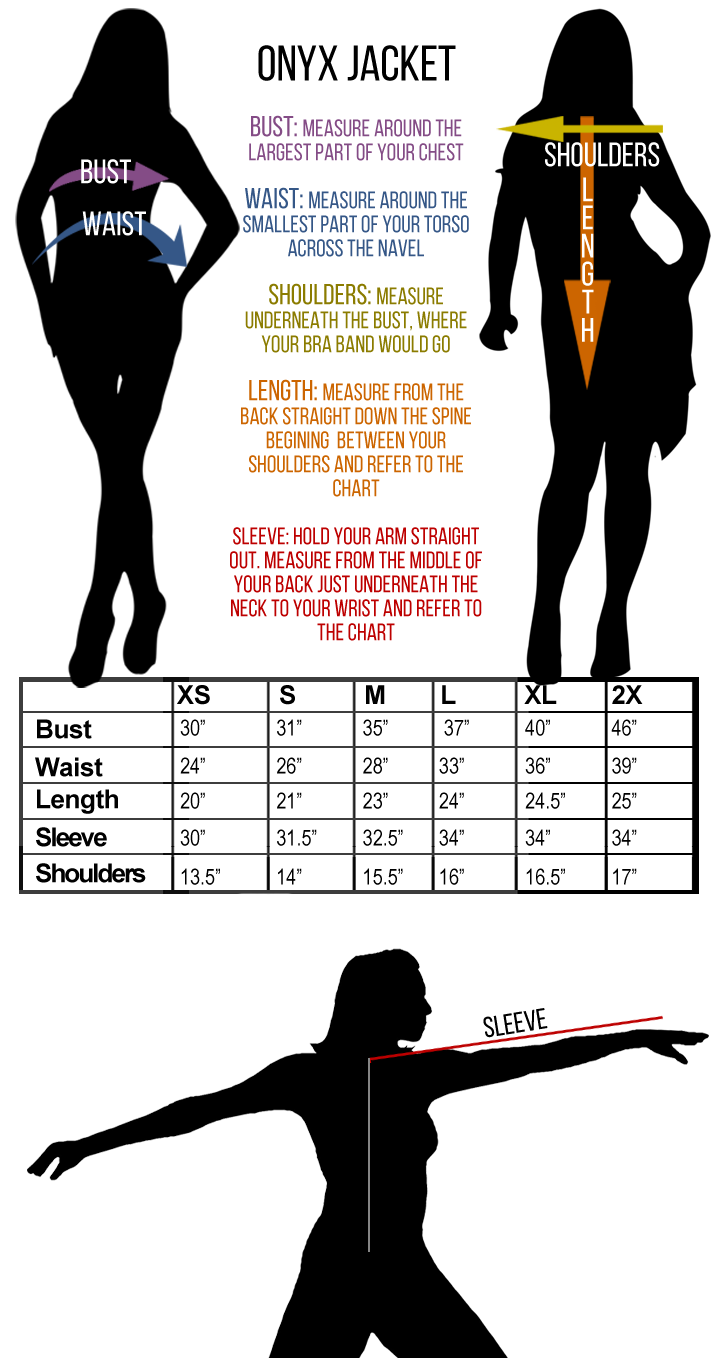 Recieved my jacket in the mail today. I was very pleased with how quickly it arrived, as well as with the quality of the jacket. It is super cute and I love all the extra little details. Unfortunately it is also super small. I definitely recommend sizing up. I'm exchanging mine for one 2 sizes bigger in the hopes that I'll be able to wear it over long sleeved shirts when the weather gets a little cooler.