Sizes in the menu are the only sizes available. Exchanges come from remaining stock, if an exchange is not available store credit toward other products can be given for returns.

Custom Tabi for the Urban Ninja.

Play ball, stretch out your enemies, and free run like a boss in this athletic shoe. The custom tread and thin split-toe sole take ancient Japanese style to the next level.

Made of black, top quality leather with suede accents in a custom color of your choice. These aren't fake-leather mainstream shoes - they are made to last, and the soles are replaceable.

What are you waiting for? Let's get it on!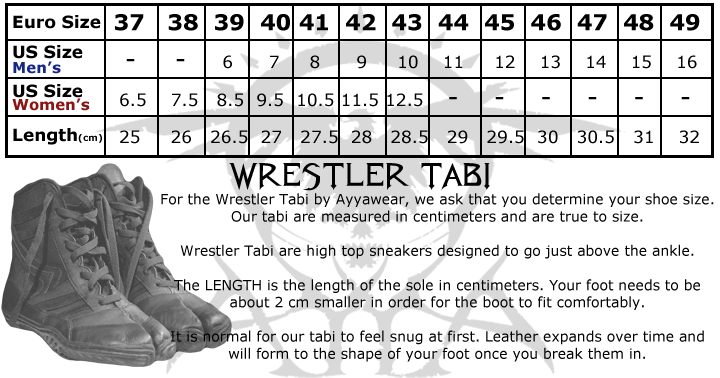 Sorry, there are no reviews for this product yet.